Historically, war and the state were mutually reinforcing, but does this still hold true in the modern era? Are we going to see this in the future? Post-World War II, the war–state connection changed, but each became less vital to the other, according to the general consensus. 
Equipment of battle has constantly been upgraded by the use of new technology. New technology and improvements have been developed for both military and civilian use as a result of scientific studies that began in the modern era following the French Revolution. These have had an impact on both society and conflict. With their superior technology, European nations were able to subdue and invade other countries. 
The history of India's subcontinent shows that since the days of Babur's invasion, foreigners have used their superior technology and, at times, strategy and tactics to conquer India. As we enter the "post-modern age" or "information age," we are witnessing a technological change like no other. 
It is not just civilian operations that have been affected by these technologies, but the military as well. It is the goal of this essay to take a look at the current state of technology and how it affects land combat. There will also be a brief discussion of future technologies that are being considered.
The Effects of Technology on Warfare
"Armies that could reach further, hit harder, and get there faster usually won, while the range-restricted, less well-armed, and slower armies lost. For this reason, a vast amount of human creative effort has been poured into extending the range, increasing the firepower, and accelerating the speed of weapons and of armies." – Heidi Toffler, War and Anti-War: Survival at the Dawn of 21st Century (New York: Warner Books, 1995) 
Generally speaking, the Gulf Conflict was considered a transitional period in which parts of the past, such as industrial-age warfare or Second Wave warfare, which placed emphasis on mass destruction, coexisted with components of a new sort of war, according to most observers. 
This new warfare was waged with precise weaponry, with increased real-time information, surveillance, and target acquisition. Dismantling the command, destroying the enemy's "Klinkerwerken" and control systems became the military's top priority. The end result would be a knowledge-based information era combat defined by manoeuvrability rather than attrition. Toffler called this Third Wave warfare. Others have called this post-industrial or post-modern warfare. 
Evolution of War
UAV Drones
Warfare deploying Unmanned Aerial Vehicles (UAVs), sometimes known as Combat Drones, allows forces to deploy weapons in war while remaining thousands of miles distant from the front lines of the battlefield. Consequently, the lives of drone operators are not at risk, which assists the military in reducing its overall number of combat casualties. Drones are becoming increasingly popular in the United States military, with their deployment spreading throughout all branches of operational forces. 
Tomahawk Missiles 
Firearms that can fly at extraordinarily low altitudes and supersonic speeds, like the Tomahawk model, can be employed to attack numerous surface targets. During Operation Desert Storm in 1991, these jet engine-powered missiles made their first operational appearance. The missiles fly at a speed of about 550 miles (880 km/h) and are equipped with GPS receivers to help them locate their intended targets more precisely.

Stealth Aircraft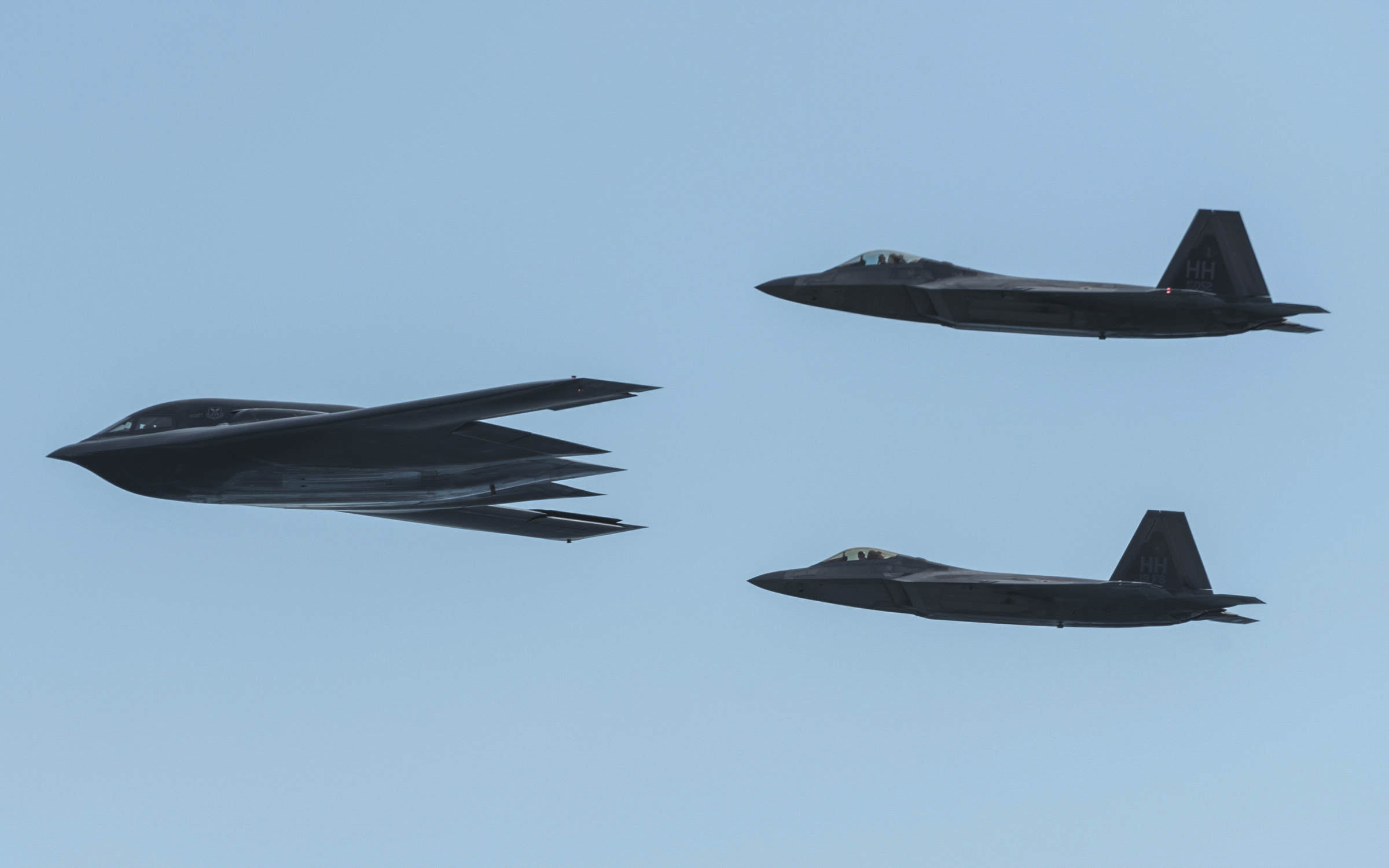 Pilots can dodge detection in the skies by using stealth aircraft, as their name suggests. Stealth planes use a variety of innovative technologies to lower the aircraft's reflectance, radio frequency spectrum, radar, and infrared signals, although they can never be fully invisible to radar detection. A successful attack is more likely if the enemy has a difficult time identifying, tracking, and guarding against these aircraft thanks to stealth technology.
However, notable cases of stealth fighters here include F-35 Lightning II, F-22 Raptor, and B-2 Spirit, which were likely developed in Germany during World War II.
Fly-By-Wire Technology (FBW)
An electronic interface that employs signals computer-generated and delivered by wires to operate control mechanisms is known as fly-by-wire technology. Computer guidance and control became more precise because of the development of fly-by-wire systems in aircraft. Fly-by-wire technologies, for example, could assist steady planes automatically without relying on pilot inputs. 
Nuclear Weapons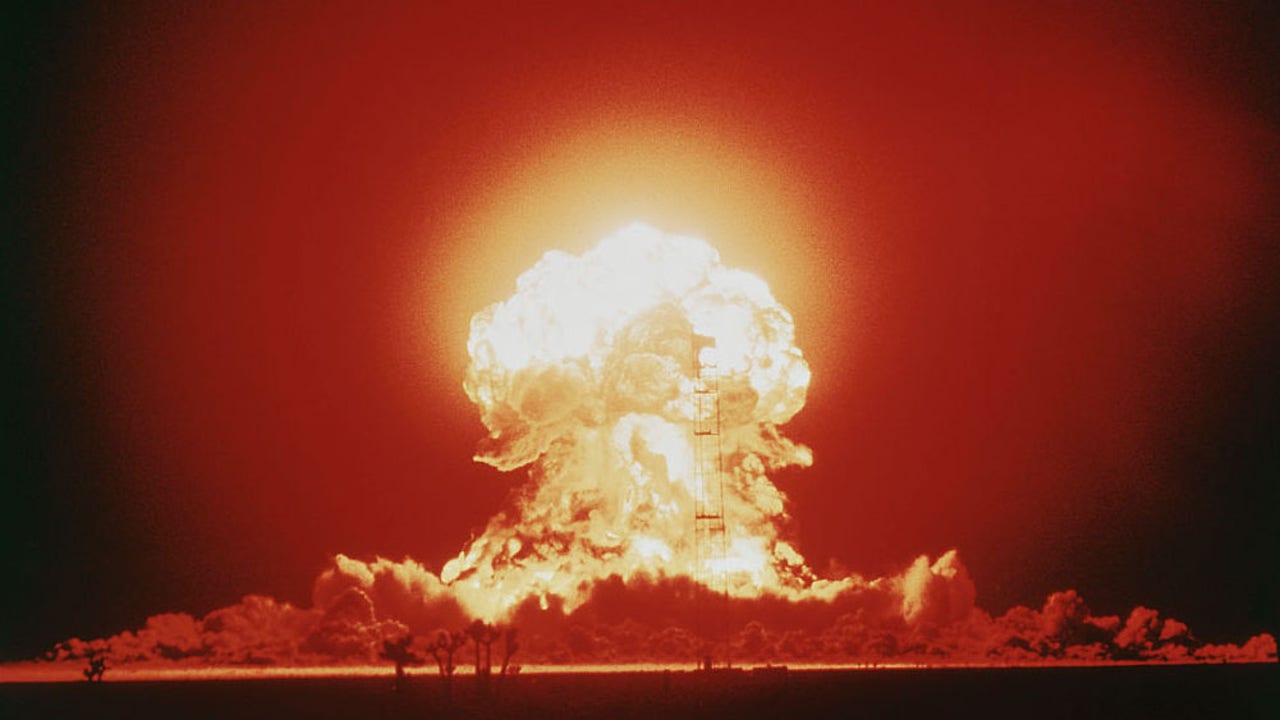 Nuclear bombs are the most devastating weapons ever created by mankind. Warheads use nuclear reactions to generate tons and tons of explosive energy that are then channelled into destructible explosions. Neuroscientists working on the Manhattan Project developed the world's first nuclear weapons, known as atomic bombs, during World War II.
Beginning in 1939, the Manhattan Project grew to be amongst the most well-known secret scientific initiatives in history. On July 16, 1945, the Alamogordo Air Base in New Mexico conducted the so-called Trinity test, which resulted in the first nuclear weapon being exploded. The bomb's explosive strength was equivalent to more than 15,000 tonnes of TNT, as evidenced by the huge mushroom cloud that was formed in the wake of the blast.