For some married couples, entering parenthood is an exciting and joyful phase but there are times when it can be a very challenging phase. Pregnancy is both a joyful and a frightening experience, especially for first-time parents. There are many things to think about and it can be very overwhelming. The fear of many things can go wrong is bigger than it can be. However, in the vast majority of situations, new parents' fears are unjustified.
The motherhood phase has become a little simpler thanks to technological advancements. Even in Malaysia, technology helps pregnant mommies access everything they need, from professional assistance to budgeting for purchases and finding platforms to buy pregnancy care products Malaysia, clothes and other items for their newborn babies. With the help of technology, the existence of pregnancy apps and websites helps pregnant mommies to be less worried about their pregnancy journey. 
How Pregnancy Websites Can Be A Helpful Tools
Whether you're expecting your first child or your third, you'll want the greatest tools as a preparation to welcome your newborns. Not only can certain pregnancy websites provide educational entertainment, such as browsing thousands of baby names for inspiration or tracking your baby's development, but there are also tools within various pregnancy websites for the moms to search and track various appointments, vitamin schedules, buy pregnancy care products, safe pregnancy workout, prepping tools for baby's arrival, and even check in with a doctor remotely.
With the difficulties of pregnancy, especially for first-time parents, and all the roller-coaster emotions, Google may quickly transform from a useful ally to a dangerous enemy. After all, if you don't know where to search, the internet can be a terrifying place full of false information and alarmist message boards.
Worry not, in this article, we have prepared a checklist of must-visit trustworthy websites for future mommies out there who will be welcoming their newborn babies soon or later.
MotherToBaby
MotherToBaby is the most trusted website reviewed by many people as it provides a trustworthy source with evidence-based information and exposures during pregnancy and breastfeeding. MotherToBaby Fact Sheets provided scientific evidence to establish whether or not parents and their growing babies are in danger as a result of environmental exposure. Prescription and over-the-counter medications, cosmetic treatments, maternal health issues, infections, immunizations, pollutants, and workplace exposures are all covered in the Fact Sheets on the website for pregnant and breastfeeding women. On the website, you can get clarification on the questions you may have about your pregnancy journey and it will help answer your questions via message or email. 
What To Expect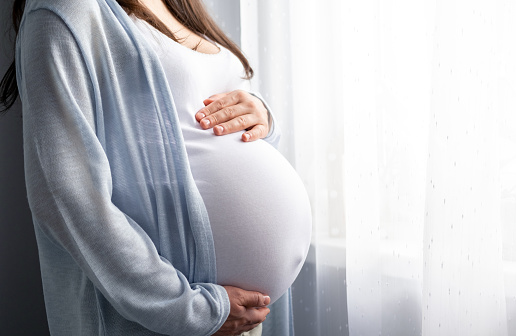 What to Expect is the world's most well-known as well as trusted pregnancy and parenting brand, guiding every parent through the process. Heidi Murkoff, the founder of What to Expect, collaborates with a team of journalists, editors, physicians, and other pregnancy and parenting health specialists to create "What To Expect" application and website. What to Expect adheres to the greatest standards of journalistic ethics, relying solely on peer-reviewed medical journals, academic institutions, government agencies, and well-respected medical organisations for its sources. A team of qualified health specialists reviews every What to Expect information that deals with health or safety. If you are looking for a trustworthy website to track your pregnancy journey and expert advice, you can check out the What To Expect website to know more. 
MamaCliqs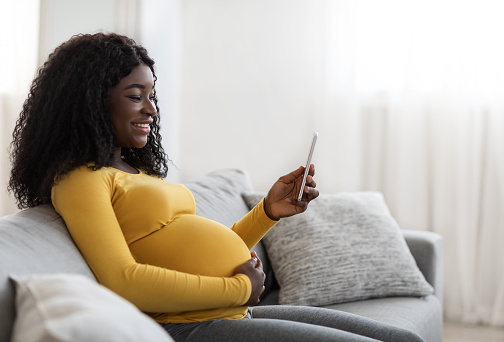 MamaCliqs is a very helpful and must-visit website for pregnant mommies out there. In Mamacliqs, you can find the perfect and the best products to care for your child or yourself. This website is not only limited to pregnant mommies. For those who are looking for newborn care products to give as gifts to a friend or family relatives who just had a baby, websites like MamaCliqs can help you out. Mamacliqs is an online store where you can buy newborn baby items as well as pregnancy care products in Malaysia. You may find a wide range of newborn baby items, including baby nursing pillows, baby-safe trainer cups, pregnancy-safe skincare products, nursery products and postpartum care packages. Mamacliqs will have the correct solution for you, your friend, or your relative, no matter what stage of motherhood you are in.
WebMd Pregnancy
This free online pregnant website provides reliable health information and allows you to follow your baby's growth and development week by week. You can expect a lot from this website with over 900 doctor-approved articles, quizzes, slideshows, and videos, as well as safety advice and expert-curated checklists, are available. In the WebMD compassionate Pregnancy Community, you'll find support and maternity advice. With its symptom tracker, weight and blood pressure tracker, and contraction timer, you can keep track of your baby's and your own health. The journal and belly photo book are fun elements that will help you prepare for your pregnancy and thoroughly enjoy it. In this
TotallyPregnant App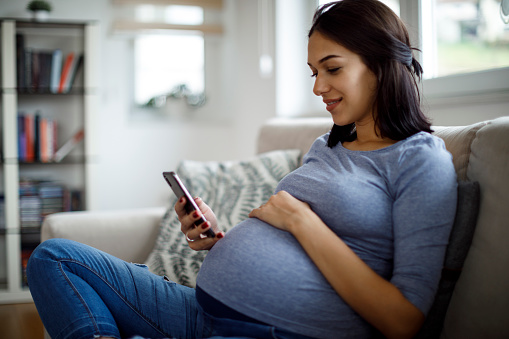 Although Totally Pregnant is an application that you need to download, not an online website. Trust me, you will thank yourself for having it on your phone. Totally Pregnant is a comprehensive prenatal service for expecting mothers. It enables you to join group discussions for real advice from actual moms and watch your baby develop in spectacular 3D videos that take you from conception to birth. In this application, you can make new friends with all the other pregnant mommies and share your thoughts with them. You can also sign up for and attend all of your prenatal and birth classes online through the app.
When you are expecting a newborn baby, nine months might feel like an eternity. But do not too worry, there are plenty of websites and applications online that are available to help you track and monitor your baby's development, and your body's changes, buy newborn products, and pregnancy care products allowing you to feel even more connected to the little one developing inside you. 
Technology has been a very helpful tool for us in every aspect of life and this includes pregnant mommies. The websites listed in the article, hopefully, will help you find the solutions to your concern regarding your pregnancy and take the worry out.